Volunteer
Please consider helping Habitat for Humanity of Bulloch County by giving of your time and talents.
Habitat for Humanity of Bulloch County is a volunteer-driven organization.
We welcome people from all walks of life to join us as we build simple, decent, affordable houses in partnership with God and families in need. Though the vast majority have no construction experience or building skills, volunteers are involved in most phases of construction. By working side-by-side with the family who will live in the house, our volunteers experience for themselves the joy created when a family is able to realize their dream of home ownership.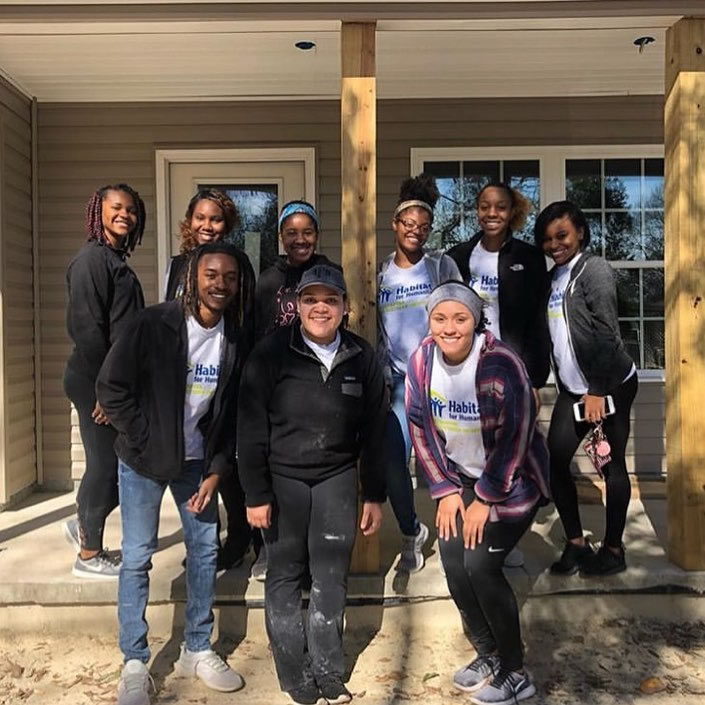 Construction
ReStore
Office
Committees
Flag Program
Special Projects
Please consider helping Habitat for Humanity of Bulloch County by giving of your time and talents. We currently have a critical need for the following positions:
Flag Coordinator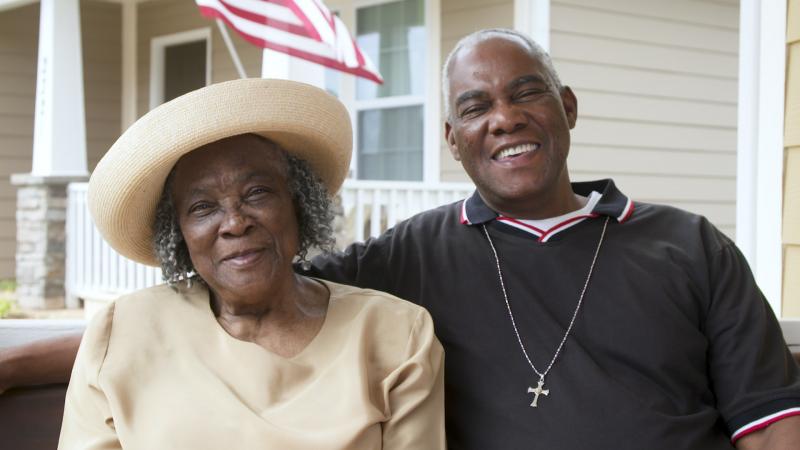 Volunteer position to manage the Flag Program, one of HFHBC's largest fundraisers. Includes overseeing annual subscriptions and renewals and coordinating volunteers to put out American flags on 6 patriotic holidays during the year.
Flag Volunteer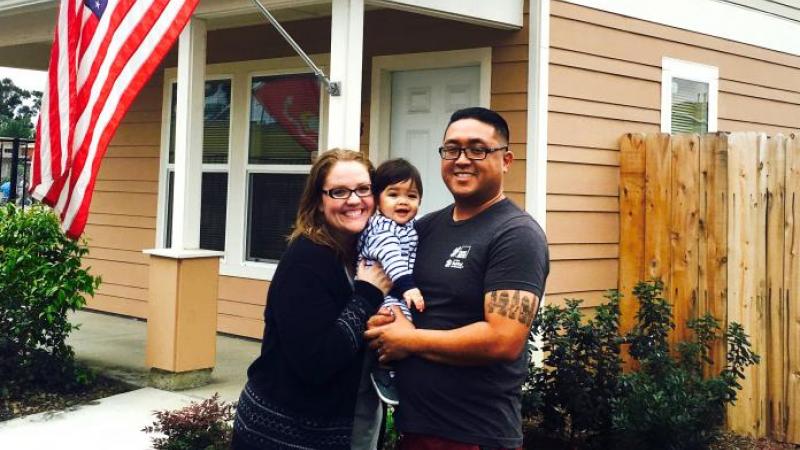 Volunteer position to put up and remove flags in neighborhood on each of 6 patriotic holidays between Memorial Day and Veteran's Day. Volunteer needed in these neighborhoods: Saddlecreek, Country Walk, Brannen Drive, and Edgewood. Can you only help occasionally? We can certainly use Substitute Flag Installers too! Also, if your neighborhood doesn't participate in the flag program but you would like help getting it set up, just contact the Habitat for Humanity of Bulloch County office.
Construction Team Leaders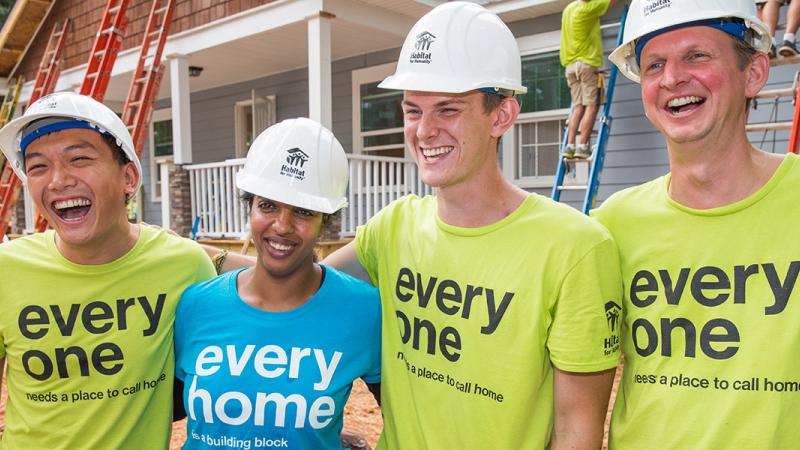 Volunteer position to guide volunteers in a certain aspect of the construction process. Needs construction and teaching skills. Works with construction manager on a single or multiple construction tasks.
IT Coordinator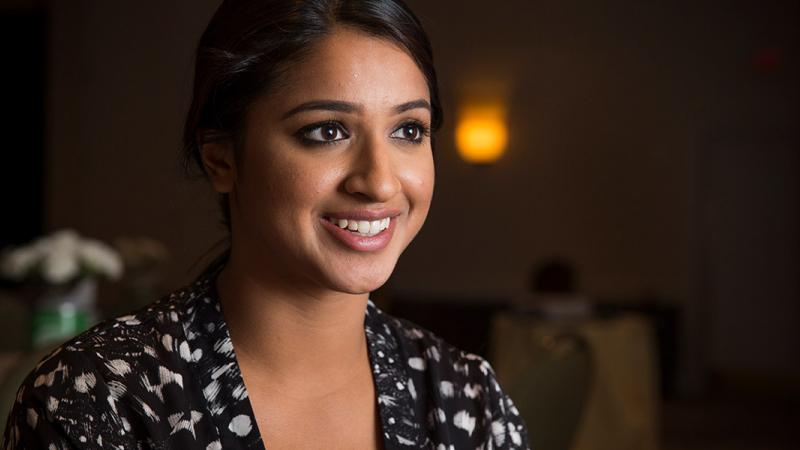 This volunteer would be our go-to person to troubleshoot computer and network related problems, to train office staff and other volunteers on software and hardware use and to give advice on future computer related acquisitions.
Georgia Southern Campus Chapter
Georgia Southern Campus Chapter
 Georgi Georgia Southe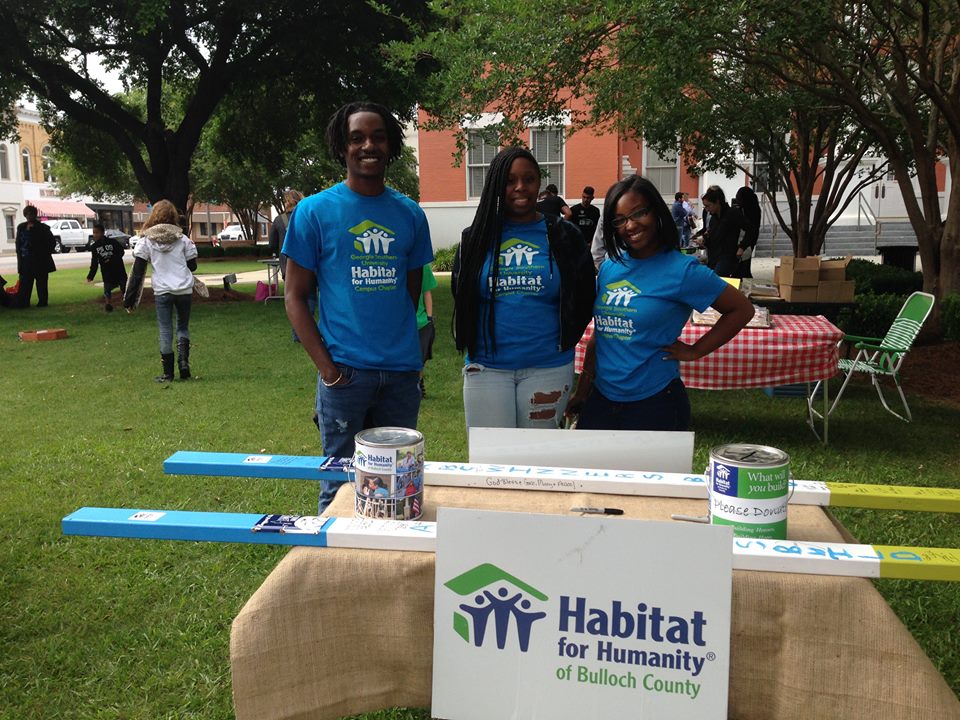 The Habitat for Humanity Georgia Southern Campus Chapter partners with the Habitat for Humanity of Bulloch County affiliate. Not only on campus, but In the community as well, the organization strives to promote the Habitat for Humanity mission through community service, advocacy, and fundraising.  By participating in these activities we aim to meet the goal of affordable housing in our Bulloch County community.
The public is invited to learn about Habitat and sign up for any of our volunteer activities. We have a limited number of volunteer spaces each week, so you must schedule a work day in advance. Individuals or groups who wish to schedule a workday for construction should contact Marcus Toole at (912) 489-2076, extension 203, or email Marcus at volunteer@habitatbulloch.org. Please provide your name, telephone number, email, your preferred date(s) to work and, if applicable, the group's name and expected number of volunteers. You will receive a confirmation email with the date you are scheduled. Saturday volunteers are welcome to drop in at the current build location (see banner at the top of the page). Construction volunteers should wear closed toe shoes.
If you wish to volunteer at the ReStore, contact Arliesha Lovett at (912) 489-2076, Ext. 204.
Get the Info! Everything you need to know about volunteering.
Volunteer for Construction Work Days
Normally construction workdays are Saturdays beginning at 8:30 a.m and lasting until about 1 p.m. However, during the summer, workdays are sporadic so check the green banner at the top of the page to check the schedule for that week.
Groups who wish to volunteer must call or email the Habitat office to schedule a workday at (912) 489-2076, extension 203.
Volunteers are accepted as space is available.
You will be asked to fill out a Waiver of Liability on your first day of volunteering.
Construction volunteers need to bring a water bottle and gloves. They should wear closed toe, hard sole shoes and dress appropriately for the weather.
Current Construction
Habitat for Humanity of Bulloch County is currently working on Houses 58 and 59 at 117 and 119 Green Street in Statesboro, and House 57 at 234 Dannie Cartee Road in Hopeulikit. To find out at which site your help is most needed each week check the green banner at the top of the page.
Guidelines for Construction Volunteers
Quality is important. Habitat homes are modest, but well built. Quality construction is a major part of the Habitat program. Take pride in your work and do not accept substandard workmanship from anyone!
Volunteer Age
Due to limitations imposed by our insurance carrier we must restrict the activities of junior volunteers. Here are the age requirements:
Ages 18 and above – No limitations
Ages 16-17 – Accompanied by responsible adult on construction site
Ages 14-15 – Not allowed on the construction site, but can work at ReStore, with prior scheduling
Ages below 14 – Not allowed to volunteer.
Volunteer Attire
Wear clothing that is appropriate for the work and weather conditions. Steel-toed shoes or boots are optimal for the construction site, but thick soled shoes will suffice. Slick dress shoes, thin-soled sneakers, sandals, thongs or other open-toed shoes are not allowed on the job site. In general, no jewelry or loose clothing should be worn. Enforcement of this code – particularly as to shoes – is the job of the Job Site Coordinator. Volunteers should be educated concerning this requirement in order to avoid an unhappy situation on site.
When working on the roof, rubber (no leather) soled shoes are essential!
In Spring and Fall, wear layers of clothing. What begins as a frosty morning can often get quite warm by late afternoon. In general, HFHBC works rain or shine; volunteers should bring appropriate rain gear and hats. Note: experienced volunteers usually bring a change of socks and tops, along with a towel or two, if inclement weather is anticipated.
Alcohol and Tobacco
Alcohol and tobacco are not permitted on a Habitat job site. Anyone obviously under the influence of alcohol will be asked to leave the site and not return until the next workday.
Safety Training
Safety is always the primary consideration on any job site. Since Habitat work crews normally have a high proportion of inexperienced people, everyone must pay particular attention to safety. Try to be conscious of the safety of others as well as yourself. Be cautious at all times and ask questions rather than going ahead with something about which you are uncertain.
All volunteers must arrive in time for the morning safety talk. Arrangement for late-comers to receive the safety information is the responsibility of the Job Site Coordinator.
Power Tools
We will use many power tools and extension cables on a job site. Here are some rules concerning power tools:
• Do not use power tools outside if it is raining. Use indoors only under dry conditions and after assuring that any cord connections are protected as well.
• Do not use power tools or extension cables if the cable appears damaged.
• When sawing, ensure that the power cable is behind and away from the saw.
• Never use a power tool above shoulder height.
• Only use properly grounded equipment and cables. No two core cables.
Check with Crew Chief or Job Site Coordinator before bringing personal power tools on site.
First Aid
If you are injured in any way, even a minor cut, tell your Crew Chief or Job Site Coordinator immediately. A first aid kit will be available on site at all times for treatment of minor injuries. If a serious injury occurs, get professional help immediately. If you have any medical training, please notify the Job Site Coordinator upon your arrival at the job site.
Habitat volunteers contribute more than muscle. Creativity, strategy, and technical skills are among the many invaluable traits volunteers bring to the organization. With a minimal staff, Habitat for Humanity of Bulloch County depends upon volunteer committees for support with projects like Family Selection, Family Support, Resource Development, Construction, Church Relations, and Land Acquisition.
Become a Volunteer
Help us with projects that benefit the organization.
Address
201 Johnson Street, P.O. Box 1253
Statesboro, Georgia 30458
Habitat for Humanity Office Hours
Monday-Friday
9 a.m. – 4 p.m.
Spike's Restore Hours
Friday 10 a.m. – 4 p.m.
Saturday 9 a.m. – 3 p.m.
Phone
Office: (912) 489-2076
ReStore: (912) 764-5777

We are pledged to the letter and spirit of U.S. policy for the achievement of equal housing opportunity throughout the nation. We affirm and support an affirmative advertising and marketing program in which there are no barriers to obtaining housing because of race, color, religion, sex, handicap, familial status, or national origin.